Wheels of Happiness
Rizal, Philippines | October 28, 2014
Pasma - from Stuart Exchange
Is Pasma real
from Phil Urban Legend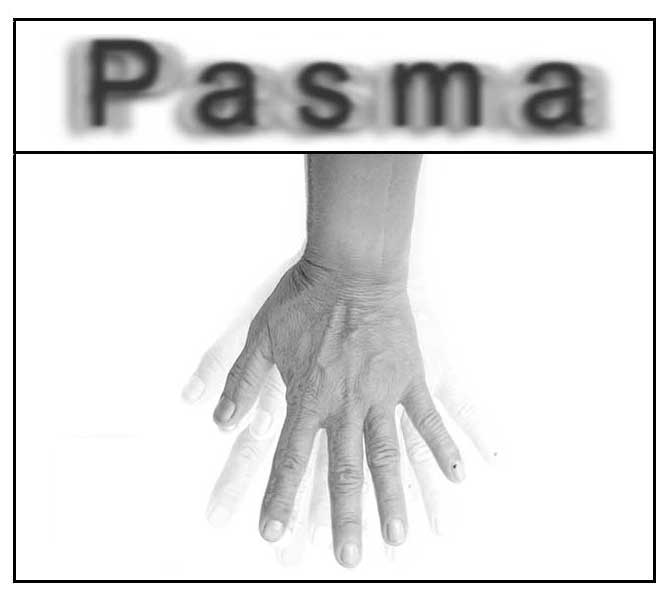 Nearing the end of our Laguna Lake loop ride, at the end of C6 we discussed the grime and dirt on our legs and the sand in our hair (from the water splash of tires on wet road). Shall we take a bath or shower when we reach home.
Peter says he did, but his vision becomes blurred. Master said he did too but he gets numb fingers and limbs. So they both stopped.
Peter A suggested a sponge bath: face towel dipped in warm water and alcohol.
According to him, there is no
pasma
among Westerners or doctor. But what happens if you fire a rock and drench it with water - it cracks doesnt it? Or a glass that is heated and then doused with water?
Will it not affect your body?
What do you think?
Excerpt on Pasma
VENGEFUL EARTHFOLKS

Although chronic and recurrent disruptions of the "hot-cold" equilibrium is the cause most often blamed for pasma, in some regions mythologies and superstitions enter into the mechanisms of causation. Local healers, through diagnostic "tawas," may attribute "pasma" to vengeful earth folks – duwende or nuno-sa-punso, whose dwelling places might have been wittingly or unwittingly disrupted or disrespected by rural pedestrians.
Manifestations
Pasma is a cumulative condition that covers a wide spectrum of complaints – from a simple tremor, numbness or swelling to a constellation of symptoms and signs – usually attributed to a chronic repetitive habit or behavior, especially one that causes recurrent "unhealthy cold exposure" or imbalances of the hot-cold elements.
Inevitably, in its motley ways of presentation and cause, pasma has its own diagnostic nomenclatura:

pasma

, the classic all-inclusive diagnosis, includes the common tremors of the hands, excessive sweating and swelling of the hands and feet, numbness, pain in the distal extremities and knees, prominent veins in the hands and feet.
Some are more system- or cause-specific diagnoses: pasmang bituka, pasmang matanda, pasmang sapatos, pasmang mata.
• Tremors or shakiness (panga

ngatal

), especially of the hand, in traditional rural notion of health and disease, is almost always initially attributed to pasma.
• Numbness (

pagma

manhid) and swelling (

pama

maga) and pain (kirot) of the hands and feet, and sometimes of the knees, commonly blamed on too frequent washing, invariably pass through the "pasma" diagnosis.
• Abdominal pains for those who take baths during their menstrual periods or wash after sexual intercourse.
• Unsightly veins in the hands and legs, are attributed to the too frequent exposure of the body to cold water after hot or washing when tired or physically exhausted.
• Pasmang-bituka, abdominal pains and flatulence attributed to drinking cold water when tired and coming from the heat.
• Pasmang-sapatos, sweating of the feet from tired and shod feet getting wet in the rain.
• Pasmang-matanda, a common arthritic affliction of the hands, feet and knees in older patients, is often attributed to frequent practice of the tired-cold bathing.
• Pasmang-mata, the frequent blinking and visual blurring in someone who spends the good part of the day inside a hot and sweaty environment, and washing the face at day's end with cold water.
Folkloric treatments
Massage
• Ginger, coconut oil and alcohol: A concoction of ground or mashed ginger (luya) is mixed with a little alcohol and coconut oil, for massage to the tremulous, painful or swollen extremities.
•

Ginger, garlic, camphor, onions, etc

: Another preparation used for massage therapy is a concoction of ginger, coconut oil, onions, garlic, camphor, wintergreen and a small amount of scrapings from naphthalene balls.

•

Ginger, litlit or ikmo, and coconut oil

: Another herbal preparation used for massage therapy is a concoction of juice from pounded ginger and litlit or ikmo to which is added coconut oil.
• Hugas-Bigas: More easily accessible is the use of hugas-bigas (water from the washing of uncooked rice) for use in massage treatments.
Wash and soaks
• Salt soaks: For sweating of the hands or feet, soaking into lukewarm decoctions of salted water for one-half to one hour.

•

Salt and Bayabas Leaves The salt residue from home ice-cream makers is mixed with water and bayabas leaves, boiled and used as a healing wash to the extremities.
• Salt and Gas: The ice-cream maker salt residue is mixed with "gas" (used for rural lighting) and used for washing the extremities.
• Hugas Bigas

(rice-water)

is saved and used for washing or sponge-baths.
• Tawas: Bath water is prepared with tawas boiled and dissolved in it.
• Urine: In some provinces, the warm first morning urine, is used as a soak-and-wash for tremors, numbness and excessive sweating.
Others
• Sand-and-Sweat Therapy: Seaside treatment – digging and lying covered with sand for 3-5 hours.
• Herbal-Steam Therapy:
Steam from boiling decoction of lagundi leaves (with or without kalamansi leaves) is funneled toward the body, like a modified steam bath, for a half hour, daily as needed.
• Pasmang-bituka:
Daily salted decoctions of solasi (Holy basil).
• Tawas: In regions where pasma is sometimes attributed to vengeful earth folks, tawas is the folkhealer's favorite modality, not uncommonly supplemented with a bulong or orasyon.