Wheels of Happiness
Rizal Philippines
February 19, 2016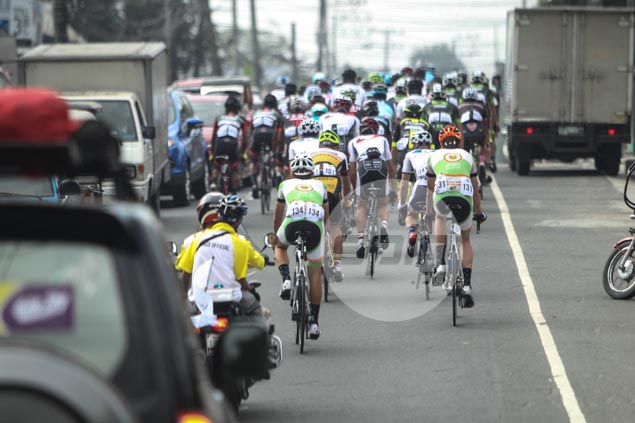 Le Tour de Filipinas
I met the phalanx of riders and support vehicles at about 9 am + between Tanay and Pillila riding home in my new Mosso MTB. There must be at least 3 bunch of riders: the breakaway (maybe only 3 seconds away), the main pack (peloton ) about 50 plus and the stragglers. There are about 30 hi ace sponsor vehicles and 50 plus support team vehicles (mostly cars with bike racks) The riders whizzed by at about 40+ kph and they began from Antipolo.
There were foreign riders
One could not help but be elated with this tour. The tour honored the bike riders and gave much honor to humble riders like us. The power of the tour, the sirens screaming, the chains and tire squeaking on the road fire up adrenaline and gives excitement to an ordinary rider like me.
I understand, there was no winner and the first lap was scrapped because of the road under construction and extreme traffic in Lucena?
No winner in first stage of Le Tour de Filipinas