Wheels of Happiness
Rizal Philippines
September 14, 2015
The Mavic biking shoes bought from VM
Last week I was on a warpath to buy a new pair of biking shoes. I all ready chose the model: R107 which cost P4,500.00 and RS 171 which cost P6,000. So far it is very competitive at Christy's. But what prevented me from buying was that they were charging the 6% merchant;s fee to me which would be a hefty P360.00 add on.
Why am buying a new pair? My Mavic shoes soles which are carbon fiber have separated and the plastic attachment at the fabric disintegrated. The Scott on the other hand, has buckle at the right side malfunctioning.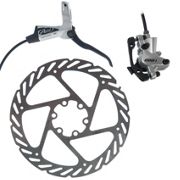 Was planning to buy this
So I decided to have the local shoe repairman, Joseph, bring a new lease of life to the shoes. He charged me P250.00 for two biking shoes, and one walking shoes. Which was a good deal.
See the results. So now I am not very enthusiastic in buying a new pair. I might use the shoes for another 6 months or even a year. All for only P250.00